You are no longer showing up in Google for your "money" keywords. You have tried everything from adding new content to hiring someone to help you out to launching another site trying to get the job done, but nothing is working for you. Sound familiar?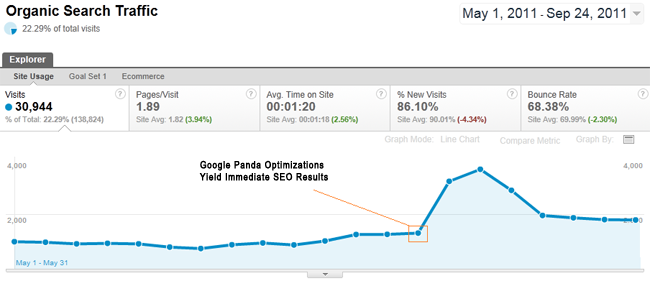 I can't tell you how many people are having serious issues as a result to Google's most recent algorithm update called Panda. In fact, Google has a forum where thousands of people share their horror stories about Panda smashing their hopes and dreams.
The good news is that we have helped several companies rebound from dropped rankings and can definitely assist you or those you know as well if given the opportunity. From checking every single URL for duplicate content to correcting pages with incorrect grammar (which now matters to Google) – we find the issues and replace them in the most time-effective and cost-efficient manner. Please contact me to get started!