About Alex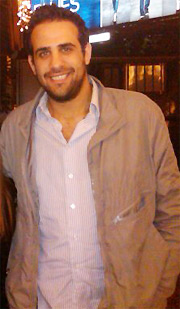 I am the Co-Founder, former Managing Partner, and current Board Member of Highly Relevant – an internet marketing company in Los Angeles, CA that specializes in driving and converting online traffic into sales and leads for our clients. Currently, I work as search engine marketing director for an Internet media company called Oversee.net, where I'm in charge of SEO and PPC activities for 8 websites across 3 industries.
Here is a more formal bio: Results driven digital marketing executive with over eight years experience in eCommerce, lead generation, SEO, social media and conversion rate optimization. Certified in Google Analytics and developed a customized and proprietary Internet marketing process. Effectively managed internal teams and external vendor and client relationships through all stages of the digital marketing lifecycle. Hands-on team leader with the ability to train and motivate employees beyond their perceived ability. Ensure that tasks are executed correctly, efficiently and on time. Always seek creative and outside-the-box solutions for my clients and workplace.
Check out Alex's Google+ Profile.
About Me

I have been involved in digital marketing since 2004 and have consulted with over 100 companies including Burger King, ScoreBig, ReachLocal, Hyundai and many more.
I help my clients by empowering them to improve three-fold:
First, I make them make more money from the traffic they already have through revenue and business optimizations.
Second, I help them convert the traffic they already have at the highest rates possible based upon their primary and secondary conversion goals.
Third, I drive incremental traffic to their website through a variety of sources, organic and paid.