Inbound PR, Marketing and Social Blow Up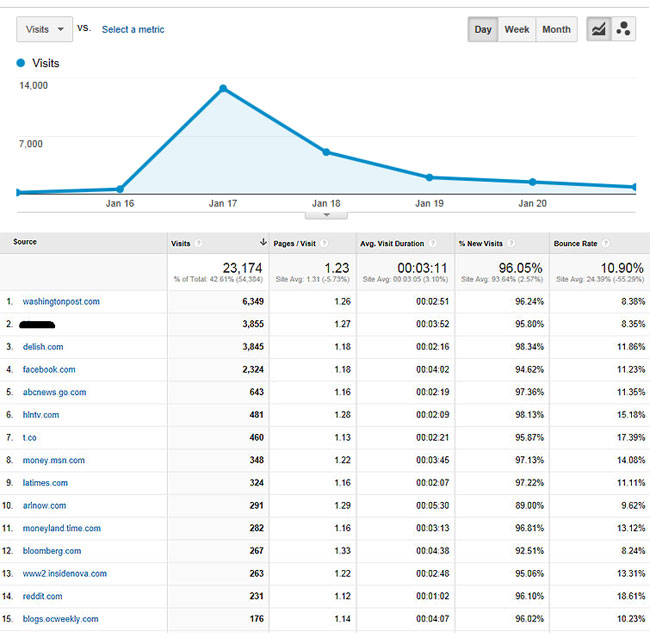 A large company in the e-Commerce space was looking to drive high-value press from leading news, finance and food industry blogs surrounding their new product line as well as drive word-of-mouth traffic from social networking websites alike. The graph above shows results over a 1-week period.
About Me

I have been involved in digital marketing since 2004 and have consulted with over 100 companies including Burger King, ScoreBig, ReachLocal, Hyundai and many more.
I help my clients by empowering them to improve three-fold:
First, I make them make more money from the traffic they already have through revenue and business optimizations.
Second, I help them convert the traffic they already have at the highest rates possible based upon their primary and secondary conversion goals.
Third, I drive incremental traffic to their website through a variety of sources, organic and paid.